BASIC INFORMATION
BIRTH NAME: Lottie Vanderbilt
DATE OF BIRTH: January 27th, 1993
AGE: 29
AGE AT THE TIME OF VIRUS: 6
FAMILY (any siblings, cousins, etc): None
HOME:
HAIR COLOR: Brown
EYE COLOR: Blue
TRIBE: Previously a mallrat
RELATIONSHIP STATUS: Recently single
PAST RELATIONSHIPS: Matthew
CHILDREN: None sadly alive, (suffered a loss in her 4th month pregnant when she was 26)
PLAY-BY (your username here): Tribelover15
MISCELLANEOUS INFORMATION
PERSONAL FAVORITES: Animals, books, night sky, summer
TALENTS: Quick on her feet, getting around unseen,
HABITS: Twirling her hair or picking at her nails when nervous
SECRET(S): The fact she wants to find love
DISLIKES: The mud that comes after heavy rain
FEARS: Spiders, Tight spaces
STRENGTHS: She's grown smarter as she's grown,
WEAKNESSES: To truly let someone in
PERSONALITY: Sneaky, kind, mysterious, emotionally closed off at times
BACKGROUND: Lottie's time at the mall was short-lived the first time around, while it had been short-lived it was so sweet and precious to her. For the first time in Lottie's life that she could remember she had a family, Ruby was an older sister figure to Lottie and she truly looked up to her.
After the boat reached an Island Lottie stayed with Ruby for a while, it was very different from life in the city but Lottie actually grew to love it. She found a home in a small village as she had grown up and that's where she met Matthew, her first love and also her first heartbreak in many ways. From the age of 19 to the age of 26 they were together, on and off that is but they always found their way back to each other. She fell pregnant, and it scared Lottie to death but she was also so happy. She was going to have a family on her own but sadly fate didn't agree with those plans and losing the baby drove her and Matthew apart.
They lived in the same village but things were tense and not the same, so when the red envelope first came Lottie was tempted but also very skeptical. But as more came the harder it became to ignore them and to resist them. Lottie made the decision to travel back to the city she had not seen since she was a little girl not knowing what it has in store.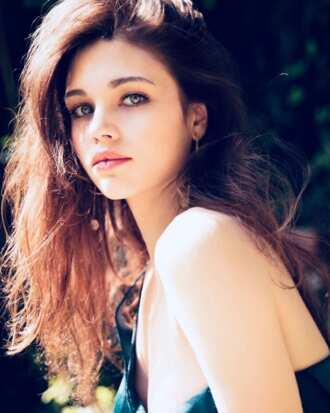 Matthew,if anyone wants to make him that's totally fine