Okay, okay. So, some of you might already be aware of this but I only found out a few weeks ago and it absolutely blew my mind so I thought I'd make a topic to share and discuss!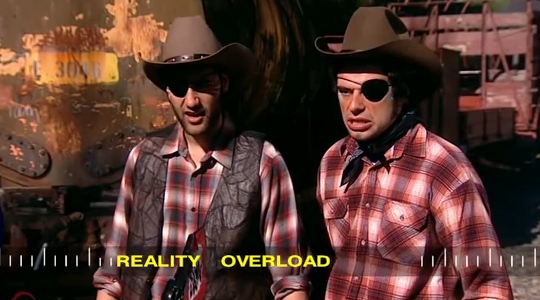 I have it on very good authority that the extremely memorable characters of "Virtual Reality Cowboy #1" and "Virtual Reality Cowboy #2" (both pictured above in case you somehow forgot them) were played by none other than Academy Award nominated New Zealand film director plus actor, Taika Waititi, and comedic song-writer/actor as well as director, Jemaine Clement.
Most of you mighty recognise these two from the hilarious mockumentary horror comedy What We Do In Shadows (which they also co-wrote and directed) or Jemaine Clement as half of the comedy duo Flight of the Conchords and star of the TV series by the same name.
Also little tit bit for the Disney buffs among us – Yes, Jemaine Clement also provided voice to Tamatoa in the recent Disney release, Moana. Shiiiiinyyyyy!